A Note from Our Membership Officer
2019/2020 TMAs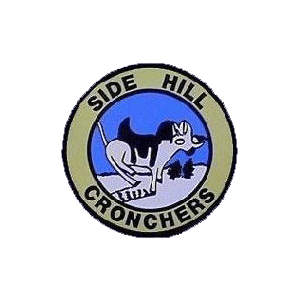 Hi Everyone:
​
The VAST members, at the annual meeting, voted to increase TMA (Trail Pass) charges by $5.00 and the County voted to increase the dues by $1.00 for this season (2019-2020). There is a Regular TMA and an out of State TMA. Any snowmobile registered in the state of VT qualifies for a regular TMA. Any snomobile that is not registered in Vermont requires the purchase of an out of state TMA..
​
The classifications are as follows:
​
Early Bird - "Regular Snowmobile" available until 12-15-19, price is discounted

Family Snowmobile - available until 12-15-19. Three or more snowmobiles registered at the same physical address, first 2 snowmobiles are at Early Bird rate, subsequent sleds are discounted lower than Early Bird (Family TMA)

Regular Snowmobile – any snowmobile (available after 12-15-19)

Three-Day Passes (available after 12-15-19) - any snowmobile to be operated for three consecutive days only
​
The Antique snowmobile TMA/Membership is sold only by VAST. They can be contacted at:
​
Vermont Association of Snow Travelers
26 VAST Lane
Barre, VT 05641
1-802-229-0005
There is once again a substantial savings in the cost of all TMA/Memberships if they are purchased prior to December 15th. This is an absolute deadline. The costs are outlined at the bottom of the TMA page. Please note that Family TMA's can only be purchased during the Early Bird or prior to December 15th time period.
As always, because you are a member of the Side Hill Cronchers, we try to make your TMA/Membership purchase as simple as possible and give you a few ways to buy a TMA. We are again trying to give an online option where you can pay by credit card. Click here or go to the "On-Line TMA" button at the top of the page and follow the directions.
If you prefer, we do have TMA/Membership outlets in Ludlow; however the on-line membership will take the pressure off of them and hopefully prevent a last minute rush for you so you won't have to wait in line. You can also do a mail-in TMA.
If doing mail-in, please complete the application in total and note the following:
a) Make checks payable to "Side Hill Cronchers"
b) The Limited Liability Statement must be signed if you choose to join by mail.
c) To qualify for a resident TMA you must have a Vermont registered machine.
d) A separate application is required for each snowmobile, please make copies (if mail-in).
e) In order to get the early bird pricing, the application must be post-marked before Dec 15th.
For those that want to pick up their TMA in Ludlow, we still have our local vendors.
If you have any questions please feel free to call me at, 802-228-7877.
​
Thank you!
Missy Benson, Membership Chairperson